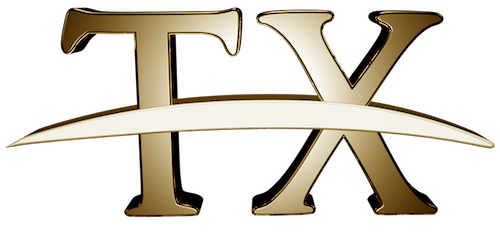 Our Mission
"Our goal at TradeXchange is to offer everyone the same competitive resources that all financial institutions receive at a price that anyone can afford."
Co-Founder and CEO
Members Access
Go directly to the members page to manage your account and access all the member benefits: Access to TradeXchange Market Stream Information from TX NewsDesk
Subscribe
Receive Real Time Access to TradeXchange News Desk, Streaming Real Time Audio Alerts, Access News Desk and Squawk From Any Device or OS, all for one low monthly fee. Information from TX NewsDesk
TX Calendar
Check the TradeXchange Calendar for access to U.S. and International Economic Data, Treasury Info, Top Companies Reporting Earnings, Fed Speak, Biotech Announcements, and Additional Information!
Visit TradeXwire for Plays and Information
Understand Market Terminology!
THE ULTIMATE FINANCIAL NEWS RESOURCE
Get access to both daily market resources published by The TradeXchange, the Morning Mash Up and Market Wrap Up. Emailed to our Members Every Day at 8:30am EST and 5pm EST. Stay up to Date with Analyst Actions, Merger and Risk Arbitrage, Overnight Insider and Company Filings, Headlines From After Hours and Pre-Market Trading Session, Analyst Meetings and Conferences, and Highlighted Syndicate Information.
*Please note that Daily Analytics are included at no additional cost to TradeXchange Members
Download Our Mobile App -- UNDER CONSTRUCTION TO UPLOAD THE NEW NEWSDESK APP!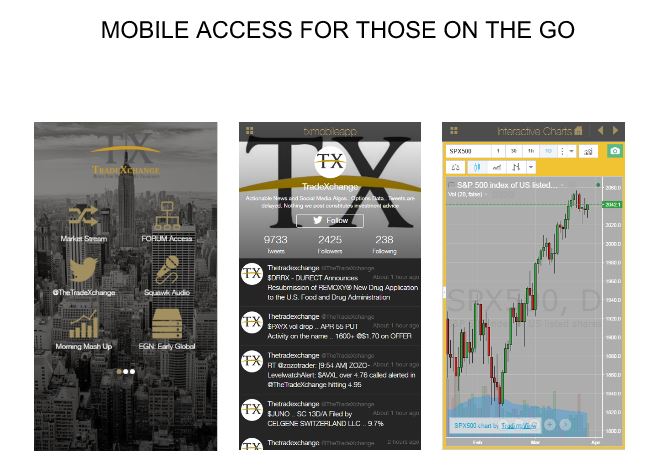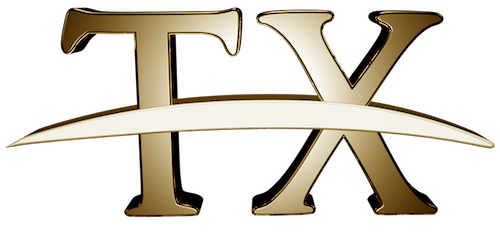 Our Members in Focus
"This is the absolute best deal on Wall Street. I have been managing money for over 30 years. Its about time a service such as this finally made its way into the main stream. The TradeXchange is an absolute must for any trader and manager."
John G. (Portfolio Manager of 33 Years)
"In our business, timing is everything. The TradeXchange is on the money with Option Plays, Filings, and Social Media News. No need for other services. No clutter. You guys consistently work to improve yourselves. Well done."
Chris B. (Head Trader at Prop. Desk)
"At some moment, you realize that most services in our industry are mostly fluff. This team is knowledgeable and experienced. I look forward to seeing what is next on the horizon for The TradeXchange."
Garry R. (Active Investor for 30 Years)
Stay Connected to The TradeXchange
StockTwits Followers
7100
Countries Accessed From
17